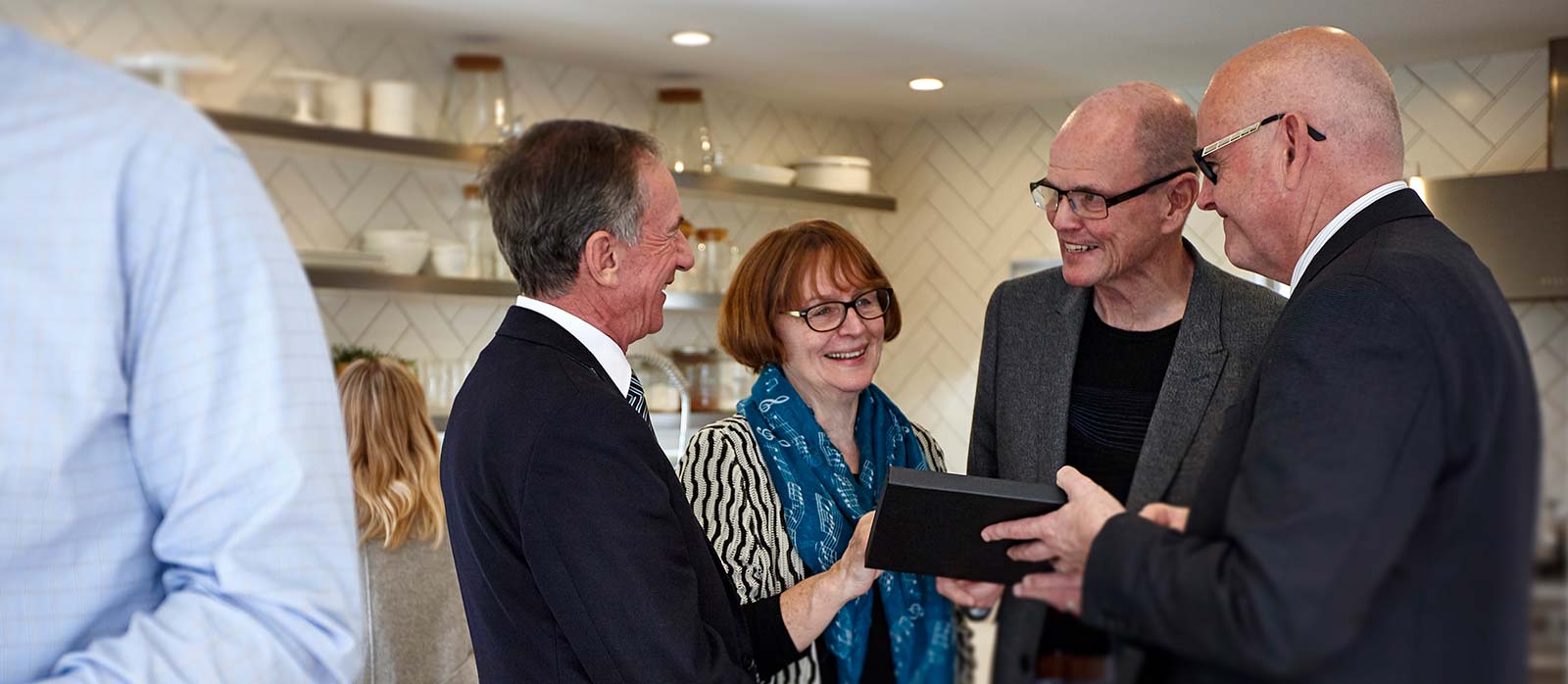 You'll find us in the picturesque seaside village of Devonport, on Auckland's North Shore. We've been the local funeral home for families in Devonport, Belmont, Bayswater, Takapuna, Milford and the wider North Shore since 1995. We're very much a part of the community and identify with its unique character and charm.
At Rowley's we like to think what we offer is unique. We approach our work in a relaxed and friendly way. We're a small team, made up of caring, totally professional people who try to be as helpful and flexible as possible to provide you with the funeral you want. We are guided by you and your ideas.
You can be assured of professional service at all times as we are members of and answerable to the Funeral Director's Association of New Zealand (FDANZ).
What We Do
We provide professional, personalised and caring funeral and memorial services that will help reduce the stress and anxiety that such occasions can cause for loved ones.
We know how to work with people during difficult times, and we have plenty of experience navigating grief, heartache and loss as we do our work. This means that you can be assured that our service to you will be personal, friendly and supportive.
We ensure that the memory and requests of the deceased are honoured, so that you and your loved one's family and friends can celebrate the deceased's life without worrying about the small things. We also place great importance on respecting and supporting the bereaved in every way possible, so as to make the funeral or memorial go as smoothly as possible.
Our services range from planning and carrying out fully-fledged funerals, to providing auxiliary services such as bereavement support, catering, printing, flower arranging and more. We also supply a range of products such as caskets, urns and cards.
Overall, we provide turnkey funeral or memorial services that are professional, respectful, memorable and personal.
What Does It Mean To Be FDANZ Members?
As members of FDANZ, Rowley Funerals is held to a certain set of standards. These ethics and a code of conduct ensure that the best possible services are delivered at all times to our customers.
As FDANZ members, we are bound by the core values of compassion, integrity and respect.
Moreover, we have agreed to uphold the following ethical principles in the course of doing business:
1 – Put The Family First
This means listening to the bereaved and providing the best service possible within the defined budget. We are committed to ensuring that our clients understand the bereavement process and what it entails, and to upholding dignity at every turn.
2 – Respect The Deceased
This means that we will treat the deceased with the utmost respect and dignity at every turn, whether during transit, transfer, preparation, storage or disposition.
3 – Honour The Profession
By providing excellent and compassionate service we not only ensure that our customers are well-looked after, but we also ensure that the profession is well-represented.